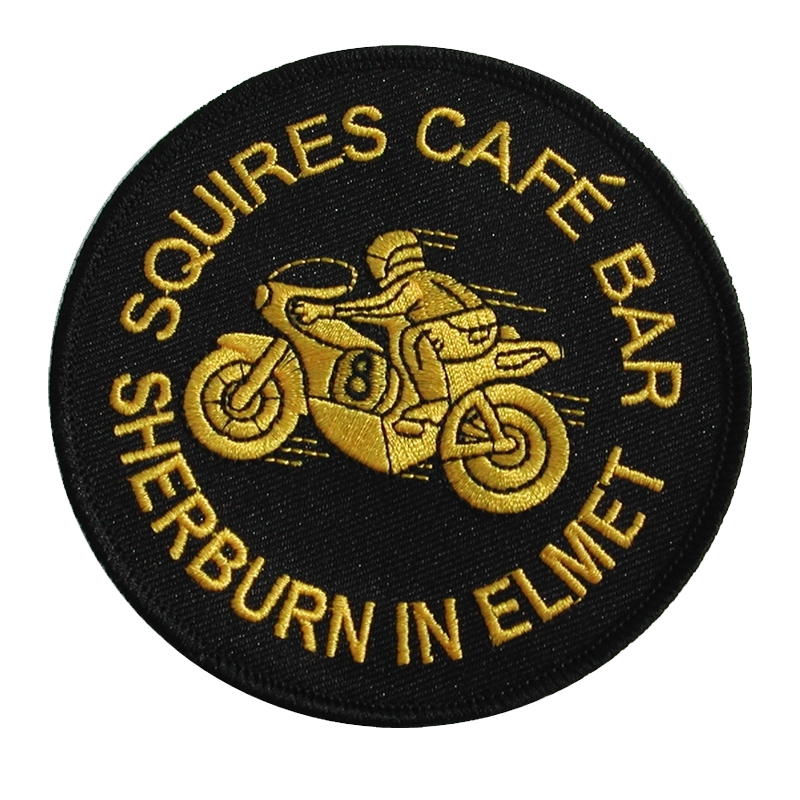 Squires Sew On Patch
Price: £4.99
P&P: £1.99
Note:
Please Note that the above items are available for UK shipping ONLY. Please contact us for a quote for shipping overseas. Or you can place your order over the phone on 01977 689933
Shipping - UK
We ship all items within 3 days of purchase (subject to availability) by First class post. 
We will contact you via the email address you used on Paypal should we encounter any stock shortages.
Shipping - Outside the UK
All shipping prices quoted on our website are for shipping within the UK - Please email us at info@squires-cafe.co.uk for shipping prices outside the UK